FREE Shipping

On Orders Of $50 Or More
Through December 31, 2020.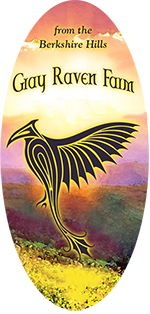 CBD Products, Lotions, Handmade Soaps, Pure Honey, Kratom & More!
Located in the Beautiful Berkshires of Western Massachusetts, Gray Raven Farm welcomes you to our Online Store. Here, you can order Handmade Goat Milk & Honey Soaps, Creamy Goat Milk & Honey Lotions, Liquid Goat Milk Soap, Liquid Shower Gel, CBD Chocolate, CBD Water, CBD Tinctures, CBD Topical Roll-On, CBD For Pets, CBD Gummies, Lotions With Kratom, Golden Pure Honey From The Berkshires, and more!
There's no arguing that for a good majority of people, natural, handmade products are much better than synthetic counterparts – especially when you use these products for your skin care or include them in your diet. With the growing awareness and demand for safe and natural products, 100% all natural skin care products like soaps and lotions are preferred by an increasing number of people in the United States and in other countries around the world.
Whether you're in Berkshire County, Franklin County, Southern Vermont or anywhere throughout the country, and are looking for a great place Online to order all-natural, handmade products like Goat Milk Soap, Pure Local Honey, Goat Milk Lotion, Goat Milk & Honey Lotion or CBD Products, for yourself or to give out as amazing gifts to family and friends, you couldn't have come to a better place!
Welcome To The Gray Raven Farm Online Store
Nestled in the Berkshire Mountain town of Middlefield, Massachusetts, Gray Raven Farm is family owned and operated and dedicated to providing its customers with exceptional goat milk lotion, soap, and honey. We raise healthy, beautiful dairy goats as well as happy honey bees to produce our outstanding line of goat's milk soaps, goat's milk lotions, and pure local honey.
Our goat's milk lotions and soaps are handmade and are scented using all-natural essential oils. Giving you the natural goodness of goat's milk which makes our handcrafted soaps and lotions a healthy healing moisturizing treatment your body will love.
Our honey is made from 100% pure local honey right on our farm. There are no additives or extenders – just the pure goodness of honey straight from the hive.
You deserve nothing less than our exceptional all-natural skin care products and raw local honey, and there's only one name to keep in mind – Gray Raven Farm!
Our 2023 Farmers' Markets & Events Schedule
We Currently Have No Events Scheduled
Please Check Back For Future Show Dates & Times
West Stockbridge, MA
Thursdays - May 25th Through October 6th - 3PM-6PM
West Stockbridge Farmers Market
Lenox, MA
Fridays - May 26th Through September 15th - 11AM-3PM
Lenox Farmers Market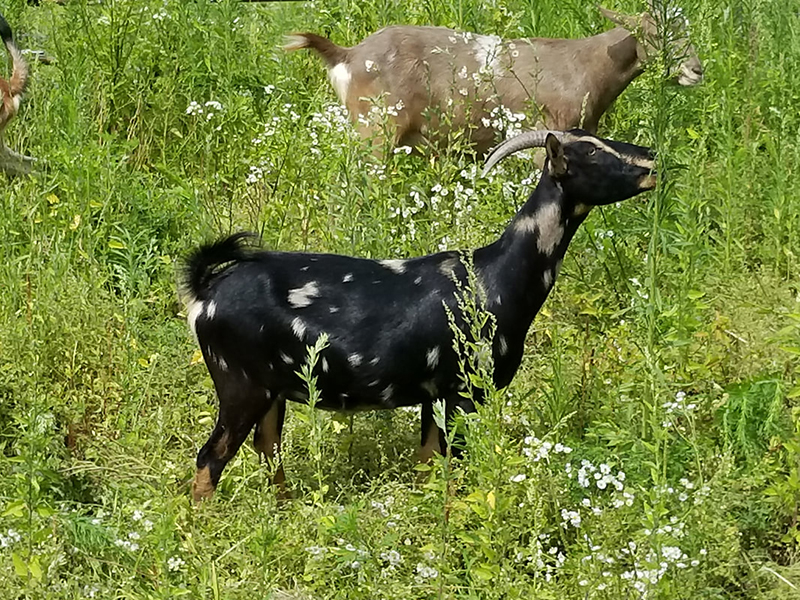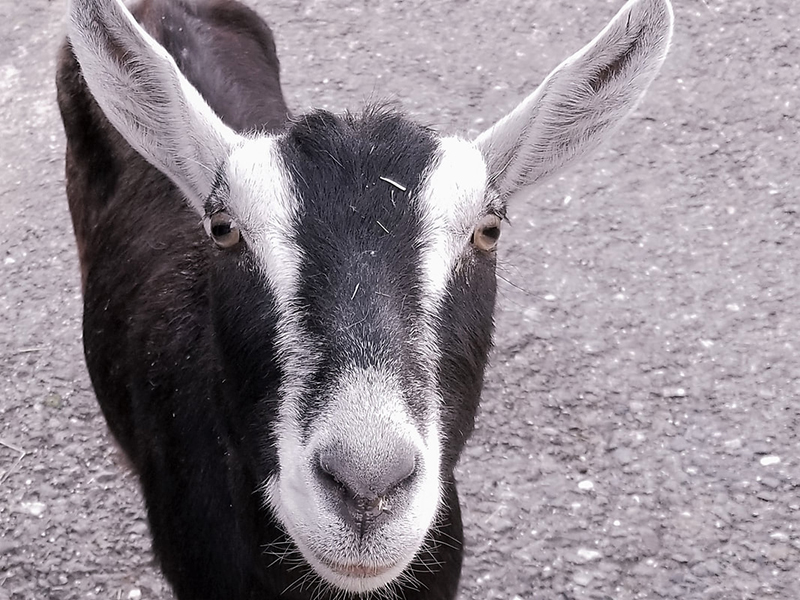 Natural Ingredients – Here at Gray Raven Farm, we believe that it is important to use fresh natural ingredients to create our handmade goats milk soap. Each soap scent is created from essential oils not synthetic chemicals. When you use our soaps, you will feel fresh and clean with natural ingredients.
Made From Scratch – Not all soaps are created equal. We make sure to start from scratch in creating our hand crafted goats milk soap. We raise our own goats for the milk and start the soaps from ingredients that we mix together to create our outstanding goats milk soap. Each bar of soap is handmade with love so that you can feel the difference!
Farm Raised Goats – Our well-loved, well fed, happy dairy goats allow us to produce an amazing assortment of goat milk-based soaps and lotions scented using the best essential oils. We make sure to take care of our goats so that we can provide the best goat milk to use in our lotion and soap.
Local Raw Honey – Honey is full of many benefits to ones health and is also a great natural sweetener. We have our own honey bee hives at our farm to produce a sweet treat for you with our products. Make sure to try some today!
...SOME OF OUR MOST POPULAR PRODUCTS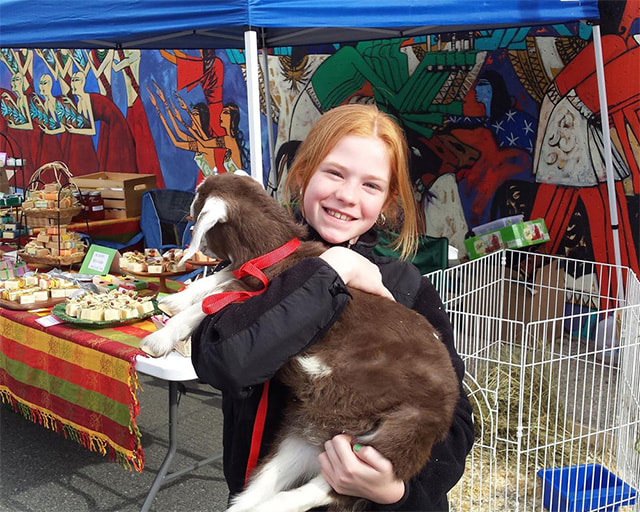 Here's Emma holding Polly, when they were both younger, at a Farmers Market. They were both a big hit!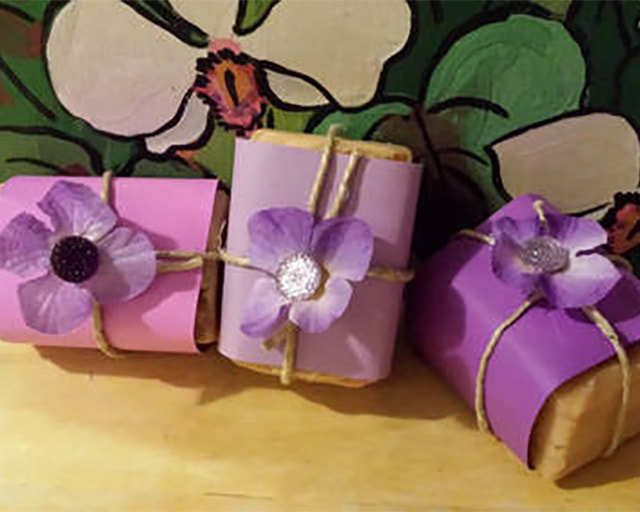 Our soaps are handmade from scratch, molded into bars and beautifully packaged. We do custom packaging as well, for your special event.